Accelerate Your Social Growth
Quickly gain followers, viewers, likes & more
with our blend of marketing tactics.
Your Social Media Success Starts Right Here
From trending tweets, to viral videos. We make it happen.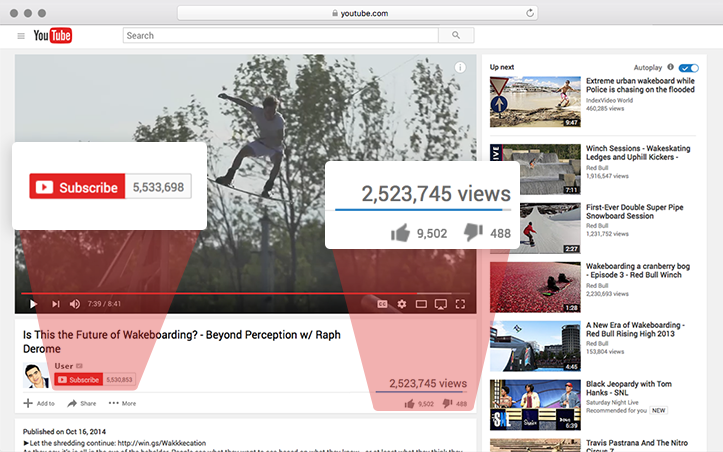 How TrendBuilt Works
Here is how we deliver your service.

Social Marketing
We'll promote your account or content throughout social media, from Twitter to Reddit.

Sponsored Placements
We'll tap into our 1,000+ web partners to promote you or your content on multiple sites and apps.

Influencer Marketing
We'll get a crowd of influencers to tweet, post, or share you or your content to their followers.

Premium Networks
We'll tap into our exclusive network of over 5,000,000+ targeted users to grow your presence.
Whether you are already an established Instagram account or a new one, purchasing followers, auto engagements, and sponsored mentions can prove to be a very beneficial thing to do. It will draw more attention to your twitter account and increase your interactions. It helped me get the attention I needed for my music and I couldn't be happier with my purchase.
Why You Should Use TrendBuilt
TrendBuilt boosts your social media campaigns to success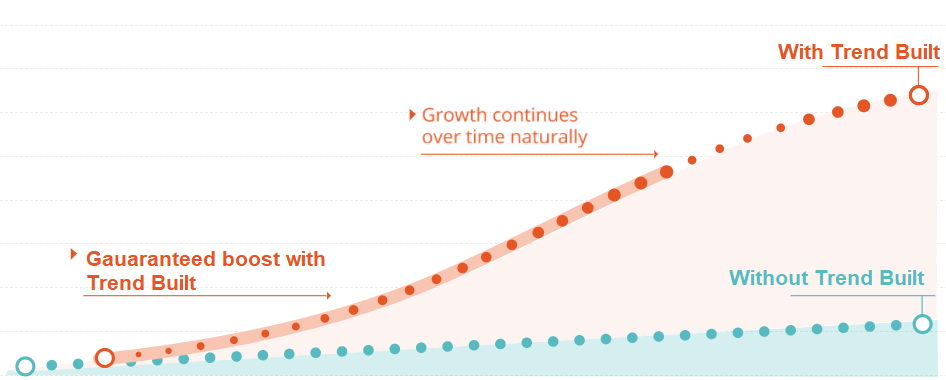 TrendBuilt Compared
See how we are compare to our competitors and why we're better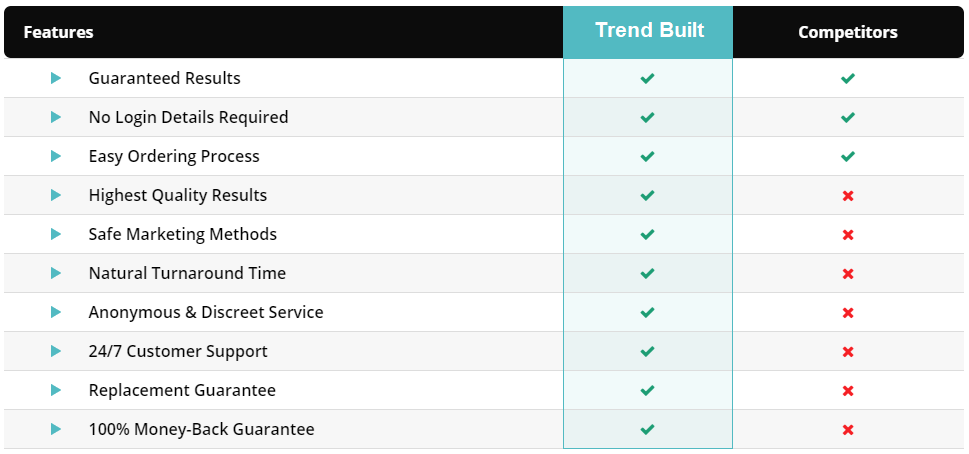 Kickstart Your Social Growth